Kitchen Countertop
A dream home is not complete without a dream kitchen. Easily one of the most important rooms in the entire house, the kitchen is the place you practically use every single day for the most important basic human action; eating. Hence, your kitchen must look ravishing to make it an integral part of your dream home.
There are a number of design choices for beautiful kitchens. One is to have some beautiful kitchen countertops. You must have heard about granite countertops giving kitchens a polished look. As polished as they are, granite countertops are very high maintenance and require you to scrub, wipe, and buffer them on a constant basis. This makes them a very unreasonable accessory to have in your kitchen.
Keeping that in mind, you need some beautiful kitchen countertops that are low-maintenance in order to craft your dream kitchen. To help you with crafting your dream kitchen, here are some great choices for kitchen countertops:
Engineered Stone Countertop
Engineered stone countertops are often called quartz countertops. This does not mean that they are built from natural quartz, it is just a name appropriated for them. Instead, engineered stone is made up of crushed stone that is held together by a polymer resin. Engineered stones are sold under brand names such as Silestone or Caesarstone. They are very popular in kitchens since they are stain resistant and scratch resistant. They are incredibly low-maintenance, with just a single wipe using soap and water being enough to keep them shining.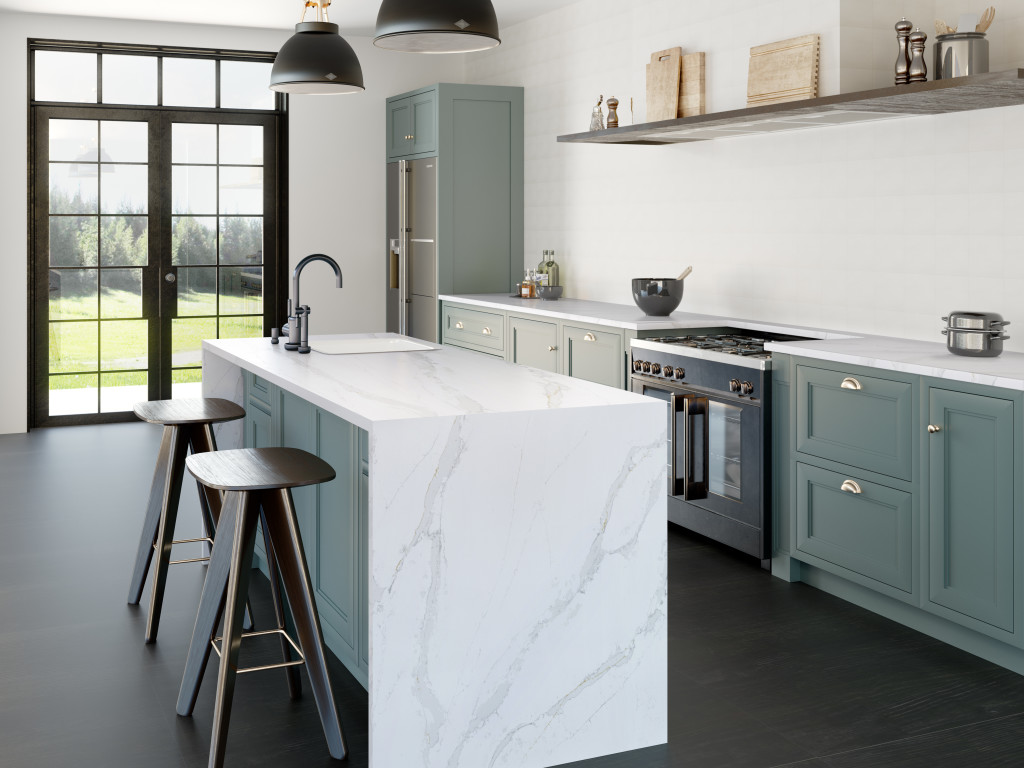 Soapstone comes with its advantages and disadvantages when used for kitchen countertops. The fact that it is highly durable has made it highly popular in kitchens for centuries. It is highly dense, meaning it has a natural resistance to heat, stains, and even bacteria. A soapstone countertop can never decay. Furthermore, the only thing you need to do to clean it is to wipe it with some soap and water
On the other hand, soapstone has a propensity for chipping and can scratch because of very heavy materials as well. It also happens to develop a darker patina with time, somewhat ruining it's finish. Sanding soapstone on a regular basis can help you deal with these problems.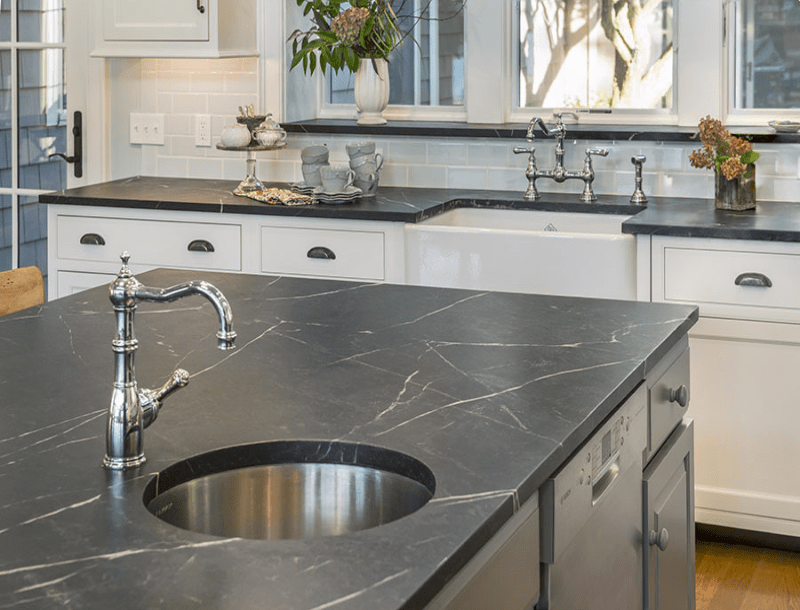 If you want to give your dream kitchen the best that money can possibly buy; you need to purchase lava stone for your kitchen countertops. This material is without a doubt the apex material for kitchen countertops. It happens to totally heat resistant, impervious to stains, unaffected by cold, incredibly hard, and dense as well. These qualities make lava stone pretty much maintenance free. If you are wondering why you don't see lava stone that often in kitchens, the reason lies with its prices. Great things don't come free, and lava stone happens to start at $225 a foot. Moreover, the stone even has an entire waiting list for it. Nonetheless, if you are looking for the most low-maintenance kitchen countertops, sacrifice some funds and wait some time to purchase lava stone.